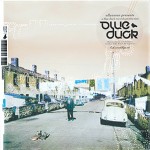 Det har surrats mycket om Allyawan den senaste tiden och inte minst om hans senaste mixtape Blu Duk Tales Vol. 3 som släpptes exklusivt här på Whoa. Efter framgången med sina senaste mixtapes och efter påtryckningar från fans så har Allyawan bestämt sig för att släppa Blu Duk Tales Vol. 1 från 2005 gratis för nedladdning på sin blogg. Låtlista och nedladdningslänk hittar du här nedanför.
Ladda ner Blu Duk Tales Vol. 1 här
Låtlista:
CD 1:
01. Half A Dussin
02. I'm Your Doctor
03. Missing The Bus (feat. Kunnta & Linnea)
04. You Don't Want Me
05. Booya
06. It's All About You
07. Rrrraw
08. Blu Duck (feat. Kunnta & One Eye Jack)
09. Stenugnspojken
10. Jag är musik
11. Fresh (feat. Kunnta)
12. Word Of Wisdom
13. Black Sheep Of Society Part II
CD 2:
01. No Matter
02. Underbarn
03. Love Is Prostituition
04. Green Baby Going Black
05. Pointless
06. Två rykande flaskor och en glödande blunt
07. My Story
08. Vart e ölen
09. Exclusively
10. 3 Ways
11. HipHop
12. Who's With Me
Relaterade länkar
http://www.allyawan.com/
Forumtråd: [Audio] LADDA HEM: Allyawan – Blu Duk Tales Mixtape Vol 1!!!
Läs mer: