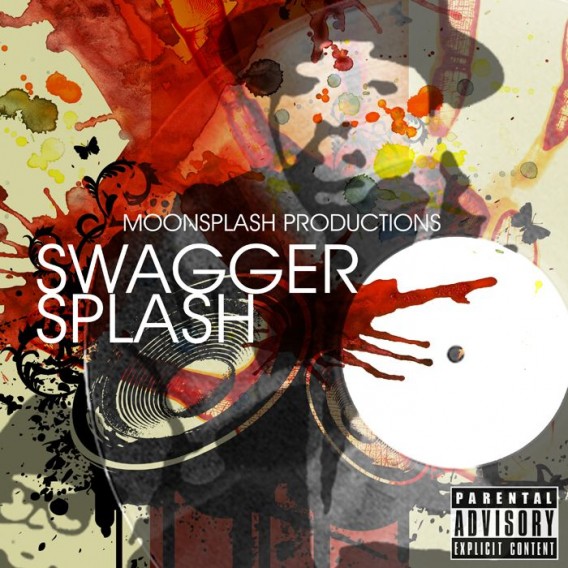 I början av augusti gav vi er den exklusiva mp3n, tillika videopremiären Powetry, med Simon Sez. Låten var hämtad från det 26 låtar långa dubbelalbumet Swagger Splash från svenska producentduon Moonsplash. Ett släpp som gästas av en mängd olika artister från USA, England, Kanada, Australien och Sverige.
Även om det nya materialet hunnit vara ute ett tag nu, vill vi ändå slå ett slag för releasen och påminna alla om dess existens. Kvalitativ och varierad rap på engelska som säkerligen kan uppskattas av många. Ladda hem låtarna via länken nedan eller passa på och lyssna direkt via Spotify.
Tracklist:
01. Fraction – Extra Science
02. Craig G – Sacrifices
03. Hurstland Mafia ft. Nugget the Phantom – Money With Me
04. Emilio Lopez – Stay Sane
05. Skryptcha – Round & Round
06. Wizdom Mriminthere – Apollo 420
07. Ian Sensi – Revival
08. Pluralis – Frustrated
09. Evila ft. Craig Daze – Stop the Hate
10. AeyOne – My Reality
11. Simon Sez – Powetry
12. Shinobi Stalin – One, Two, Three
13. Mo Blak – Get Back Up
14. Trainspotters ft. Eboi & That Dude Prince – Navigate (Remix)
15. Emilio Lopez – Chillin On an Island
16. Maylay Sparks ft. Classbandit & Simon Sez – How to Kill an Obstical
17. Nugget the Phantom ft. Seo Skye – Good Life
18. Arion – Witch Hunt
19. Harry Shotta – Mischievous (Remaster)
20. J. Sands ft. Madness – Sometimes, Somethings
21. D.T – Dedication
22. Joey Barbieri – Never That
23. Mark Deez – Moon Assault
24. Superstar – Time Travel
25. Double Vision – Clarity
26. Ian Sensi & Simon Sez – Free
Ladda hem Swagger Splash här (extern länk)
Forum: [Audio] Moonsplash släpper samlingsalbumet "Swagger Splash"
Läs mer:
Kommentarer
Skön skiva!

Kul att höra det från dig man!

1

Moonsplash doin it again, BOOM! Tung skiva

Sista låten är förjävligt bra

Yun_DI P22

Kul att höra att du diggar "Free"! :)
Vill du också kommentera? Bli medlem på Whoa och sätt igång! Är du redan registrerad kan du gå direkt till [Audio] Moonsplash släpper samlingsalbumet "Swagger Splash" för att kommentera!