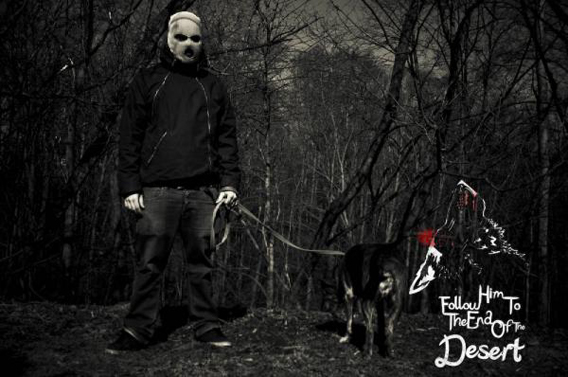 Follow Him To the End Of the Desert är en rappare från Borlänge, som syntes hos oss på bloggen för ett par månader sedan med videon Jacksonian March. Cirka ett och ett halvt år efter mixtapet The Jacksonian March Mixtape har det nu blivit dags för artisten att dela med sig av nytt material.
Den 19:e november släpps nämligen HipHop Died Giving Birth EP på både 12″ vinyl och som netplay, där vinylupplagan kommer att skilja sig från netplayen och innehålla gäster som Prop Dylan, Henry Bowers, Green Fairy Ghost & Copywrite.
Veckans exklusiva mp3, Disslike People, är en sprillans ny låt från det kommande släppet som gästas av Prop Dylan. That Swedish Guy har produdcerat beatet. Enjoy!
Klicka här för att ladda ned låten
Länka till detta inlägg?
Vill du länka till detta inlägg använd http://blog.whoa.nu/2010/10/28/follow-him-to-the-end-of-the-desert-feat-prop-dylan-disslike-people/. Vi har tyvärr blivit tvungna att hindra direktlänkar till våra mp3/zip-filer pga. för höga kostnader för bandbredd.
Relaterade länkar och information:
www.hillfifty.com
www.welcometothedesert.com
www.propdylan.com
facebook.se/fhteod

Forumtråd: [Veckans MP3] Follow Him To the End Of the Desert feat. Prop Dylan – Disslike People
Läs mer: