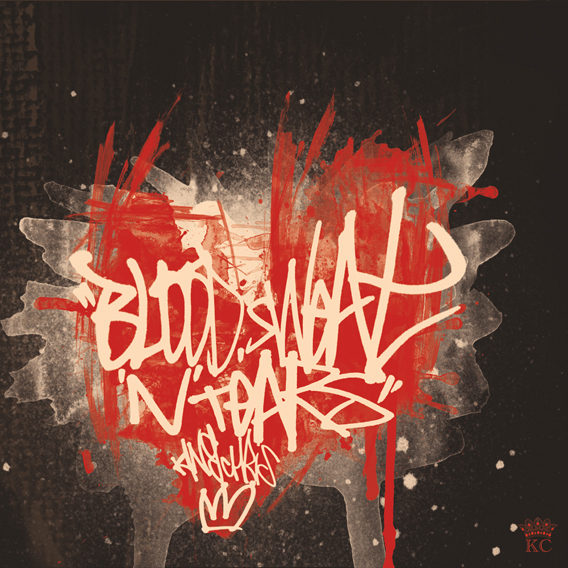 KC, eller närmare bestämt King Chris, har varit aktiv inom hiphop sedan 1999. Uppväxt och bosatt i Sundsvall med sina timmerskogsvyer influerades rapparen tidigt av akter som Reflection Eternal, The Roots och Wu-Tang Clan. I bagaget har han idag bland annat debut-EPn The Crowning (2006), två EPs med gruppen Tour De Force från 2007 och 2010 (Got Flow respektive The Truth Serume/The Lost EP) samt en del material med sidoprojektet Gingerkings, där exempelvis Red EP fick en trevlig recension i Kingsize Magazine Nr 3 2010.
Nu i dagarna släpptes Blood Sweat 'n' Tears, ett släpp inspelat med kärlek, samhällskritik och ärlighet. Sju spår, till större delen producerade av Flyphonic (fem stycken) men även av Freddyflex (två stycken). Gästar på en av låtarna gör vännen Remedeeh, till vardags i Supersci.
Ladda hem King Chris – Blood, Sweat 'n' Tears här!
Relaterade länkar och information:
Kontakt: [email protected]
www.myspace.com/tourdeforcehiphop
www.soundcloud.com/tour-de-force-1
www.myspace.com/gingerkingz
www.soundcloud.com/gingerkings
Forumtråd: [Audio] King Chris – Blood, Sweat 'n' Tears
Läs mer: